Recent General Knowledge 2023
Latest General Knowledge 2022 - General Knowledge 2022 You will find everything in this article today.
Hello dear guest - Welcome to Neoteric IT . You have come to Neoteric IT for information about Recent General Knowledge 2023 Today I will conclude this article by discussing Recent General Knowledge 2023 in detail. Search Google to know more about Recent General Knowledge 2023 write Recent General Knowledge 2023 or click here NeotericIT.com for visit. See the page Table of content for know the main topic of this article. Web story and AMP Version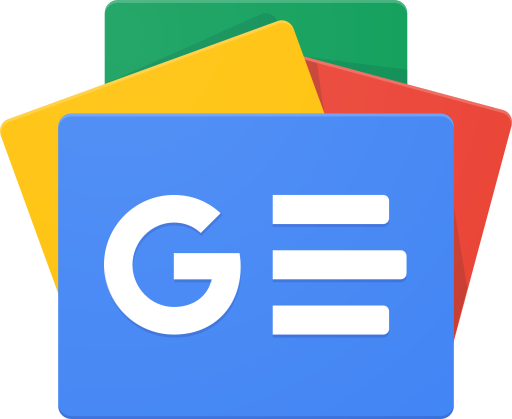 Follow Google News to get the latest Neoteric IT news
Today's article is about latest general knowledge 2022. I am here today with the latest general knowledge 2022 for you.
Recent General Knowledge 2022
Bangladesh - 9th in the list of emerging economies.
In 2030, Bangladesh will be the 24th largest economy.
Japan and Singapore are jointly at the top of the Passport Index 2022 list. Bangladesh is 103rd.
The name of the film produced on the occasion of Bangabandhu's birth centenary is Sfulinga.
Global Firepower Index-2022 Bangladesh ranks 46th. 1st United States; Finally Bhutan.
US robot "STAR" (The Smart Tissue Autonomous Robot) performed successful surgery for the first time without human help.
The Friendship Hospital at Shyamnagar in Satkhira has been recognized as the 'World's Best New Building' by Riba International Awards.
Bangladesh will get GSP benefits in the UK market till 2027.
Bangabandh-2 satellite will be launched in 2023.
Bangladesh will exit LDC in 2026.
Bangladesh was listed in LCD in 1975.
Currently 4 countries are on the way to transition from LDC including Bangladesh.
The name of the memorial of Mujibvarsha: 'Nyayakantha'.
36th FAO Conference to be held in 2022: Dhaka, Bangladesh.
An area of ​​1,743 sq km in and around St Martin has been declared a 'Marine Protected Area' (MPA). Announcement Date: January 4, 2022.
Current head coach of the national football team: Javier Cabrera (Spain).
The official football name of Qatar World Cup 2022 is 'Rihla'.
The Product of the Year 2022 is 'ICT Products and Services'. In 2021, the product of the year was 'Leather and leather goods'.
ICC Cricketer of the Year-2021 – Shaheen Shah Afridi.
New Capital of Indonesia 'Nusantara' (Location – Borneo Island)
The Rohingya resolution was unanimously adopted for the first time in the United Nations with the support of 107 countries on November 17, 2021
Beximco Pharmaceuticals has marketed the first Corona tablet 'Malnupiravir' in Bangladesh (November 9). Name – 'Emorivir 200
Bangladesh became the chairman of 'Indian Ocean Rim Association' (IORA) for the first time.
On 12 December 2021, 5G was launched experimentally in Bangladesh. Teletalk is the mobile operator that launched 5G.
In 2022, COP-27 will be held in Egypt and in 2023, COP-28 will be held in the United Arab Emirates.
Sajeeb Wazed Joy has been awarded 'Association Leadership Award-2021'.
Bengali full-length film – "Salt Water Poetry" was screened at the COP-26 Climate Conference.
director
– Rezwan Shahriar.
New base year for measuring GDP of Bangladesh economy
– 2015-16
Top countries in greenhouse gas emissions
– China.
Ministry of Lands is the first Bangladeshi institution to receive the 'UN Public Service Award'.
'Fintech Ecosystem Development Corporation' has been listed on the New York Stock Exchange (Nasdaq) as the first Bangladeshi-owned company in the world.
Bangladesh signed 3 agreements on financial assistance and technical cooperation with France (November 10).
Dubai launched the world's first paperless administration
Russia has been banned from all international competitions by football's governing body (FIFA) and European football's governing body (UEFA)—28 February 2022.
Current member countries of NATO are 30.
The sea in which the port of Olvia is located - the Black Sea.
President of the current World Food Program (WFP) and the country - Md. Shamim Ahsan, Bangladesh
Hiralal Sen Padak-2022 received – Rezwan Shahriar Sumit.
Rezwan Shahriar Sumit received the "Hiralal Sen Padak-2022" for the film - Salt Water Poetry
'Joy Bangla' approved as National Slogan by Cabinet – 2 March 2022
Mobile phone operator "Grameenphone" has launched e-SIM for the first time in the country (March 7, 2022).
E-SIM=Embedded Subscriber Identity Module.
Present (13th) Chief Election Commissioner-Kazi Habibul Awal (Retired Senior Secretary).
Champions Comilla Victorians beat Barisal by 1 run in BPL-2022.
On the occasion of International Mother Language Day 2022, the first film made in Marma language - Girikanya.
Bashundhara receives 22nd International Mother Teresa Award for special contribution to media world of Bangladesh
Group Managing Director Sayem Sobhan Anveer.
Currently, Bangladesh is ranked 2nd, 1st, China and Vietnam in 3rd position in apparel exports.
COP-27 to be held in 2022 – Egypt
COP-28 to be held in 2023 – United Arab Emirates.
The 15th BRICS Summit will be held in South Africa in 2023.
1st - Iceland, 2nd - United Arab Emirates, 3rd: Qatar in the list of Safe Cities 2021.
Position of Bangladesh – 105th.
Oil crisis in Middle East – 1973.
Expatriate remittances through legal channels in 2021 – more than $22 billion.
Prawns are called white gold.
Rice seed used in flood prone areas – Bri Dhan-52.
Longitude of Greenwich – 0 degree.
Crossed the International Date Line – over the Pacific Ocean.
Day and night are equal all over the world – 23 September.
Uranus has 27 satellites.
European merchant group came to India – Mughals.
The British East India Company was founded in – 1600.
The Battle of Palashi was organized in – 1757.
In FY 2020-21, per capita income in the country stood at – 2591 dollars.
UK based company IM Power will build railway line from Payra port in Patuakhali to Dhaka.
Saudi Arabian Aquapower will build LNG-based 600 MW power plant in Chittagong's Banskhali.
GDP growth rate as at the end of 2020-21 i.e. 6.94%
Africa Cup of Nations won - Senegal.
First Bangladeshi woman swimmer to win gold – Mahfuza Khatun, 2016.
Thanks for read the post. You can also read the article in bangla - general-knowledge-2022
You are indeed a valued reader of Neoteric IT. Thank you so much for reading Recent General Knowledge 2023 article. Please let us know how you feel after reading this article.