What is Freelancing and Outsourcing? | How much can you earn by freelancing? | Freelancing is the solution to the unemployment problem
What is Freelancing and Outsourcing - How much can you earn by freelancing - Solution to unemployment problem Freelancing - Freelancing and Outsourcin
Hello dear guest - Welcome to Neoteric IT . You have come to Neoteric IT for information about What is Freelancing and Outsourcing? | How much can you earn by freelancing? | Freelancing is the solution to the unemployment problem Today I will conclude this article by discussing What is Freelancing and Outsourcing? | How much can you earn by freelancing? | Freelancing is the solution to the unemployment problem in detail. Search Google to know more about What is Freelancing and Outsourcing? | How much can you earn by freelancing? | Freelancing is the solution to the unemployment problem write What is Freelancing and Outsourcing? | How much can you earn by freelancing? | Freelancing is the solution to the unemployment problem or click here NeotericIT.com for visit. See the page Table of content for know the main topic of this article. Web story and AMP Version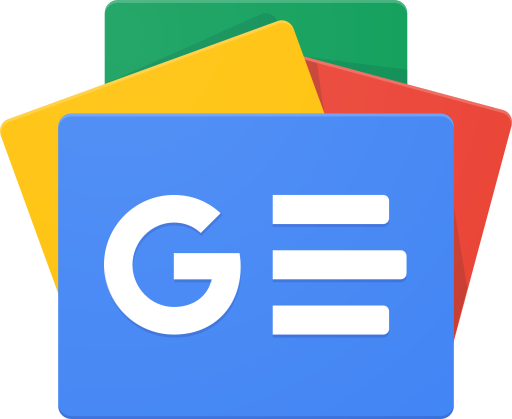 Follow Google News to get the latest Neoteric IT news
Unemployment problem is one of the social problems of Bangladesh. There is a very small amount of employment available in this country compared to the number of people fit to enter the workforce each year. The vast majority of the unemployed are again highly educated. A survey by Bangladesh Development Research Institute shows that 66 percent of the country's educated people are unemployed. A report by London's Intelligence Unit says Bangladesh has the highest educated unemployment rate in the world. In today's article, Neoteric IT brings you how freelancing can eliminate unemployment in the country and make yourself self-reliant. What is Freelancing and Outsourcing ? How much can you earn by freelancing ? , the solution to the unemployment problem is freelancing? In this detailed post, you will know some important information to become a successful freelancer.
What is Freelancing and Outsourcing - How Much Freelancing to Earn - Solutions to Unemployment Problems Freelancing - Freelancing and Outsourcing - NeotericIT.com
According to Bangladesh Bureau of Statistics, the number of unemployed in the country is 27 lakh. But experts say the actual number of unemployed in the country is much higher than that. According to a report of the International Labor Organization, the number of unemployed in Bangladesh is about 30 million. Many people agree with this number. Bangladesh has the most employment opportunities in the industrial and agricultural sectors. Although the people of Bangladesh have been agriculturists for a long time, in the so-called modern social system of the time, the work of agriculture and industrial factories is looked down upon. On one hand the educated unemployed do not want to do these jobs and on the other hand they are not getting jobs. Therefore, freelancing can be an optimal solution to solve the unemployment problem in Bangladesh. Freelancing is the best way to build a career if you have a strong determination and a hard work mentality. Another issue is closely related to freelancing. And that is outsourcing whose Bengali word is বার্র্ত্শাযান .
What is Freelancing and Outsourcing?
Many consider freelancing to be synonymous with outsourcing . But in terms of work, the matter is completely opposite. Freelancing is working according to the demand of different types of outsourcing. For example, those who earn money by doing a specific job according to the contract without doing any fixed job are called freelancers. So freelancer can be called independent professional in Bengali. On the other hand, outsourcing is done by freelancers . The person who does such work is called an outsourced contractor. Freelancing is a great way to earn money for those who don't like the rigid rules of employment. Currently, the third highest foreign exchange of Bangladesh is earned from the freelancing sector. But how to earn money by freelancing or The way to earn online may not be clear to many people. Suppose a businessman in Canada wants to open a website for his company but there is no web developer in his company. Again, hiring an employee for this one job is also subject to many businesses in countries like Canada. Then the easiest and most affordable way for him is to hire a freelancer. There are many pirs in Bangladesh and in this way they are earning as much or more money than international organizations by doing contract work online. Now the question is where to find these works. The answer is the marketplace. Marketplace is the place where work is exchanged between freelancers and their clients. Marketplace can be called job market. Fiber , Upwork and Freelancer.com Outsource contractors give their work demands on many online platforms like this. Freelancers find work according to their skills from there. The type of work varies slightly depending on the platform. But these days, there are various fields of work for financiers outside the marketplace.
Freelancing Marketplace
Through the freelancing marketplace, a freelancer connects and negotiates with clients for work. At one stage, complete the work through negotiation and accept the money. The marketplaces work like referees or umpires in the middle. The freelancing marketplace is also known as the job market. Just as there are buyers and sellers in the market, there are also buyers and sellers in the freelancer markets. The most popular and best freelancing marketplace is.
Upwork
Fiverr
Freelancer.Com
People Per Hour
Guru.Com
How much can you earn by freelancing?
Currently, around 100 crore people in the world are freelancing. A survey of Bangladesh ICT Division shows that there are currently more than five lakh freelancers in the country. There are those whose average monthly income is more than 40 thousand rupees. However, a skilled freelancer can earn up to several lakhs of rupees per month. It is possible to bring many more people of Bangladesh into freelancing through adequate training. Job-seeking entrepreneur students and housewives can do freelancing if they want. Some of the popular freelancing jobs are – Graphics Design , Web Development App and Software Development, Digital Marketing , Video Editing , Motion Graphics , Today Animation ,Cyber ​​Security , Cloud Computing etc. It is impossible for a freelancer to acquire the skills of any demanding work outside of these tasks.
Types of Freelancing Jobs
There are many types of freelancing jobs, among them the most popular and useful for career building are -
Graphics Design
Web development
App development
Software development
Digital Marketing
Video editing
Motion graphics
Today Animation
Cyber ​​security
Cloud computing
What is the monthly income of a freelancer?
Generally, freelancers do not have a fixed salary like employees. How much money a freelancer will earn depends on the skill type and logic of the work. But if you want to get a more clear idea about it, you can open an account in various marketplaces and visit the websites. This will give you a comparative picture of the type of work and remuneration. Usually it is possible to earn 5 to 100 dollars in exchange for one job. However, if the freelancer is skilled in his work, his remuneration increases manifold. Many are tempted to earn money through various websites and mobile apps. Even if you get some temporary money through these websites and mobile apps, you can never accept them as your career. If you want to develop yourself as an efficient professional, you must acquire expertise in a specific task. acquire skills
Freelancing is the solution to the unemployment problem
The main problem of the educated unemployed in Bangladesh is that they have formal education certificates but no special work skills. The education system of Bangladesh is largely responsible for this. All the subjects are taught in the universities of the country with which there is no opportunity in the job market. Every year about 4 to 5 lakh students are getting graduation degree in Bangladesh. A study by the Bangladesh Development Research Institute revealed that 66 percent of the students who graduated under the National University are unemployed. According to the report of the British magazine Economist , the graduation rate of Bangladesh47 percent are unemployed. In other neighboring countries, the unemployment rate is 33% in India, 28% in Pakistan, 20% in Nepal and only 8% in Sri Lanka. A year ago, Bangladesh's educated unemployment rate was the highest in South Asia. A year later, the problem of unemployment has become more pronounced. The survey showed that only 3 percent of the educated youth of Bangladesh are creating their own business. In other words, they are entrepreneurs. One of the obstacles in this case is the lack of sufficient skills and knowledge and the lack of opportunities to become entrepreneurs. Since in Bangladesh no job is available even after obtaining the highest university degree, so freelancing can play a very important role in solving the unemployment problem in Bangladesh. If you want to become self-reliant by freelancing, there is no alternative to acquiring skills. But because of the coming of government jobs educated unemployed people are stuck with BCS year after year. 36th to 40th BCS More than 15 lakhs have given the exam. But only less than 10,000 have been recruited from among them. Running after this golden deer called BCS, a large part of the educated young society of Bangladesh is unable to employ the country's manpower. Join us as a writer and earn more than Rs.8000 per month by writing on our Neoteric IT website andget in touch.
Thanks for read the post. You can also read the article in bangla - freelancing-and-outsourcing
You are indeed a valued reader of Neoteric IT. Thank you so much for reading What is Freelancing and Outsourcing? | How much can you earn by freelancing? | Freelancing is the solution to the unemployment problem article. Please let us know how you feel after reading this article.