Rules for buying bangladeshi train tickets online | Rules 2023 for buying train tickets on mobile
Now you can easily book train tickets at home with your mobile. So let's know the rules of online train ticket booking
Hello dear guest - Welcome to Neoteric IT . You have come to Neoteric IT for information about Rules for buying bangladeshi train tickets online | Rules 2023 for buying train tickets on mobile Today I will conclude this article by discussing Rules for buying bangladeshi train tickets online | Rules 2023 for buying train tickets on mobile in detail. Search Google to know more about Rules for buying bangladeshi train tickets online | Rules 2023 for buying train tickets on mobile write Rules for buying bangladeshi train tickets online | Rules 2023 for buying train tickets on mobile or click here NeotericIT.com for visit. See the page Table of content for know the main topic of this article. Web story and AMP Version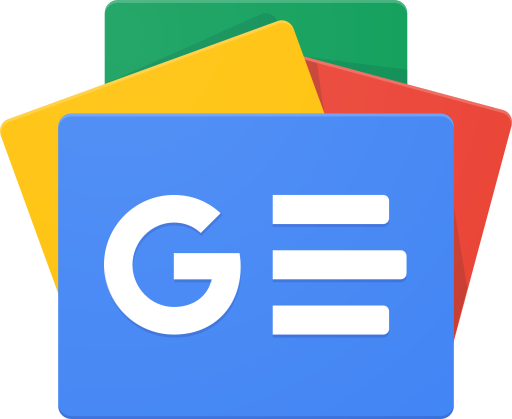 Follow Google News to get the latest Neoteric IT news
Nowadays it is very difficult to go to the counter and buy a train ticket. Besides, if you are a regular customer or passenger of Bangladesh Railway , going to the counter repeatedly is boring and time consuming. And it is very difficult to get a train ticket even by going to the counter. Even after standing in long queues, you may not get a ticket in the end. You might already know that online ticketing can be easily done at home.
Railway is said to be the safest and most economical mode of transport. So everyone feels comfortable using train for long distance or any travel. But nowadays getting train tickets is not so easy. Doubt if you will get a train ticket many times even if you stand in a long queue all day. There is no word on this during Eid and various public holidays. But now you can easily book train tickets at home with your mobile. So let's know the rules of buying train tickets online or the rules of buying train tickets on mobile
Rules for Buying Train Tickets Online:
To buy train tickets online you first need to open an account on the railway website. For that go to https://eticket.railway.gov.bd/ from any browser. If you want, you can click on the link and leave before finishing the entire post. After going to the link, a page like this will appear
First of all, see the text 'Register' at the top right. You click on 'Register'.
Now this page will appear in front of you:
Now complete the following steps here:
First enter your full name
Enter your e-mail
Enter your mobile number
Enter a password
Select National Identity Card or Birth Registration in Identification Type and enter its number
Enter your post code
Enter your address
Fill all the fields accurately and click on the 'Sign Up' button.
Now OTP code will be sent to your mobile number in a while, if the code is not received in the mobile number for some reason, check your e-mail to get the code. Then write the 6-digit OTP code number in the specified space and click on 'Continue'. Your registration is complete. This will automatically login. Next time you have to login with password to buy tickets.
Go back to HOME page again
Now enter the place from which you will board the train in the 'From' box and write the name of your destination station in the 'To' box. Now select the date you want to travel by clicking on 'Date of Journey'. Then click on 'Choose a Class' and select whether you want to take cabin or chair coach.
Read more: Passport Check Rules 2023
There you will see 8 options. Select the class of your choice. Then click on 'Find Ticket'. Then the names of all the trains that run to your destination will appear. There you can see 'view seat' and ticket price on the train of your choice. At the same time you can know the train schedule.
After clicking on 'view seat' you will be shown the seat map and you can see which seats are vacant. Now mark the seat according to your choice from here. You can buy maximum 4 seat tickets at a time. Now the seats are confirmed and click on 'Continue Purchase'.
The 'Continue Purchase' button will not work if the seat is not empty in the train. And if the seat is available then you can buy the ticket by doing 'Continue Purchase' and you can pay the ticket price through debit, credit card, bkash and cash.
Once the payment process is completed, the e-ticket i.e. PDF of the ticket will be sent to your email. You can also download tickets from your profile's 'Purchase History'.
You can then print the emailed ticket or show the PDF or e-ticket on your phone to TT during your journey.
If there is any problem related to the ticket or if the e-ticket is not issued even after the money has been deducted, call the development number 16247 and report your problem. Also e-mail to 'support@eticket.railway.gov.b d'.
Now that you know the rules for buying tickets online, let's answer some of our most common questions that are essential to know:
How to book train cabin?
The cabins of the train are originally designated as 'AC_B'. 'AC_B' stands for 'AC Beirth'. 6 passengers can travel in each cabin. The cabins are clean and air-conditioned. To book a seat in the cabin in the train, just like a normal ticket, go to this website https://eticket.railway.gov.bd/en , just select 'AC_B' in the place of 'Class' and complete the rest of the work like normal ticket booking.
Train Ticket Refund Policy:
We almost buy train tickets in advance before traveling by train. But sometimes we have to cancel our trip due to unforeseen reasons. In that case we can refund our booked train tickets but we have to pay some charges. Let's discuss a little about the train ticket refund rules and charges.
To return the Bangladesh Railway train ticket you must go to your station counter. The following charges will be levied in case of ticket refund:
In case of refund of ticket 48 hours before departure: Rs 40 for AC class, Rs 30 for first class and Rs 25 for other class will be deducted along with service charges.
If less than 48 hours and more than 24 hours, 25% of fare will be deducted.
If less than 24 hours and more than 12 hours, 50% of fare will be deducted.
75% of fare less than 12 hours and more than 06 hours will be deducted.
No refund for less than 06 hours.
Service charges are considered non-refundable if tickets are purchased online.
Read more: Voter ID Card Check 2023
While buying train tickets online:
There is no fixed time to book train tickets online . You can book tickets anytime 24 hours a day. However, sometimes the website may be down temporarily due to their server updates and maintenance. Once their activities are over, you will be able to purchase tickets normally again.
How far in advance can train tickets be booked?
You can book train tickets online up to 4 days in advance. That is, advance train tickets are available 4 days in advance. A total of 5 days tickets including today and next 4 days can be booked online.
How to verify the ticket purchased from the train ticket counter online?
To verify the offline ticket purchased from the counter, first registration and mobile verification should be done on https://eticket.railway.gov.bd website. Then go to Verify Ticket option and you can do verification easily with mobile number and ticket number.
Deducted the money but did not get the ticket, how can I get the money back?
If the ticket is not issued, the amount deducted from the mobile banking or bank account will be refunded to your account within the next 8 working days.
Can I buy tickets directly without account registration?
You cannot buy tickets online without an account . To buy train tickets online , you need to register an account in the e-ticket system with your mobile, email and NID number and verify the mobile number.
Read more: Ways to get rid of computer viruses
So this was our today's post about solving all the problems in online train ticket booking. Feel free to ask any other questions in our comments.
Thanks for read the post. You can also read the article in bangla - bangladesh-railway-ticket
You are indeed a valued reader of Neoteric IT. Thank you so much for reading Rules for buying bangladeshi train tickets online | Rules 2023 for buying train tickets on mobile article. Please let us know how you feel after reading this article.