How to know wifi password | Rules for finding out WiFi passwords
More or less we all have a question in our minds that how to find out wifi password? So let's know how to find WiFi password
Hello dear guest - Welcome to Neoteric IT . You have come to Neoteric IT for information about How to know wifi password | Rules for finding out WiFi passwords Today I will conclude this article by discussing How to know wifi password | Rules for finding out WiFi passwords in detail. Search Google to know more about How to know wifi password | Rules for finding out WiFi passwords write How to know wifi password | Rules for finding out WiFi passwords or click here NeotericIT.com for visit. See the page Table of content for know the main topic of this article. Web story and AMP Version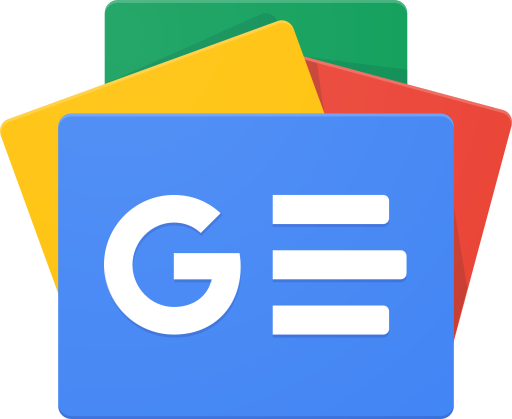 Follow Google News to get the latest Neoteric IT news
More or less we all have a question in our minds that how to find out wifi password? Can WiFi really be hacked? Or how to know WiFi password?
First of all let's say it is absolutely impossible to hack WiFi unless you give absolutely normal password like: 12345678 or abcdefgh. However, if your phone or the phone of someone next to you has a WiFi connection, you can easily find out the WiFi password by using some techniques.
So let's know how to find WiFi password
How to know WiFi password:
We often share a WiFi connection together. Anyone who understands a little more about these basically connects others and changes the password. Everyone may not be told the password, only others are connected to their mobile or PC. Or it may be that you knew the password but forgot it now. Now it may not be easy for you to ask someone to retrieve the password after hitting FORGET or connecting to another device.
In such a situation, the problem is solved only by looking at the WiFi password saved on one of your devices . That is, not to look at the WiFi password of others, but only for your own needs, use these rules to know the password of the WiFi that you have access to (don't worry, keep reading, you will get what you need). Let's see how to know wifi password .
Laptop or PC how to know wifi password?
Let's know how to know the connected wifi password on computer or laptop . The easiest way is to know the saved wifi password of the computer. If you don't know this method, learn it now and try it.
First search by writing Control Panel in Window Search
Then click on the Network & Internet option there
Now click on Network Sharing Center
Click on the blue Wi-Fi text on the right side of your Wi-Fi name
Now select Wireless Properties
Now you can see the password by checking Show Characters in the Security tab.
Shown with the help of image below for your convenience
Rules for viewing WiFi Password on mobile:
If you want, you can know your wifi password through QR code on mobile. Rules to extract WiFi password with QR code :
Go to Wifi option in mobile settings and tap and hold the wifi you are connected to for some time.
After tapping and holding for a while or clicking on View QR Code, you can see a QR code there. Take a screenshot of the code.
Now just crop the QR code from the screenshot.
Now go to this website zxing.org.
There you will see the upload a file option in a box. Now click on choose file and select your saved QR code.
If you click on the submit button on the right side of the box, a page will appear where you can know your wifi password below.
Besides, you can directly connect the WiFi to your phone by scanning the QR Code from the connected phone. In this case, you can see the password even if you click on the place of ********** on the screen while scanning.
Now that you know how to know the password from a connected phone or PC, now let's find out the answers to some common questions along with some tips and tricks that are important to know.
Rules to extract WiFi password by logging in to the router:
If your phone does not have QR Code system then you can see the password using this method. First go to Wifi option of the mobile then select the wifi network you are connected to or click the (>) sign next to the network.
The next option can be in two ways according to your mobile.
First of all:
After clicking, you can click on modify network and then go to the option called show advanced and you will get an option called DHCP. Click on the option to make it static.
Secondly:
After clicking you will get option called IP settings then change DHCP there and select Static
After selecting Static, some options will appear below. Now the address given in the router ip or gateway option is the login address of your router. For example: (192.168.0.1 or 192.168.1.1 or 192.168.2.1 or 10.0.0.1) copy the address and paste it in any browser will show the login page of the router.
When the login page opens, write admin in place of username and admin in place of password, then click on Login.
After logging in, find the Wireless option on the left and then click on wireless security.
Here you will find the password you are looking for in the box named wireless password.
(Remember to write admin in both username and password. If you don't login, you will understand that the username and password of the wifi router you want to connect to has been changed. If you can't login, you won't be able to see the password)
We call this technique WiFi hacking. Actually it is not hacking. As mentioned earlier WiFi hacking is not possible.
Rules for extracting WiFi password saved in rooted mobile:
First let's say that mobile rooting has advantages as well as disadvantages. Some of the advantages are that you can use the maximum power of your mobile such as CPU, RAM, power system. And the disadvantages are that your mobile will not have an official guarantee or warranty, the personal information stored in your mobile can be hacked. So be aware before rooting. Even so, trying to hack WiFi in this way is absolutely not recommended and it does not fall under the category of hacking.
If your mobile is not rooted then you need to root it. For that you can download the app called King Root. If you open the app after installation, click on an option called one click root and your mobile will be rooted.
Once rooted, install the file explorer root browser app from your mobile's play store. Then follow the steps below:
Open the app and click on the three dots on the left side and open the root dictionary.
When the Root dictionary opens, click on the folder named data below.
You will find an option called misc, open it.
You will see some files, open the file with wifi written in it.
At the bottom of the wifi file you will find a file called wpa_supplicant.conf. If you open the file, you will find the wifi username and password below.
So this was our detailed discussion on how to know the wifi password or the rule to find the WiFi password. Feel free to ask any query related to this in the comment box.
Thanks for read the post. You can also read the article in bangla - wifi-password-hack
You are indeed a valued reader of Neoteric IT. Thank you so much for reading How to know wifi password | Rules for finding out WiFi passwords article. Please let us know how you feel after reading this article.