Online GD Rules 2023 - online gd
Online GD Rules 2023 - online gd - NeotericIT.com
Hello dear guest - Welcome to Neoteric IT . You have come to Neoteric IT for information about Online GD Rules 2023 - online gd Today I will conclude this article by discussing Online GD Rules 2023 - online gd in detail. Search Google to know more about Online GD Rules 2023 - online gd write Online GD Rules 2023 - online gd or click here NeotericIT.com for visit. See the page Table of content for know the main topic of this article. Web story and AMP Version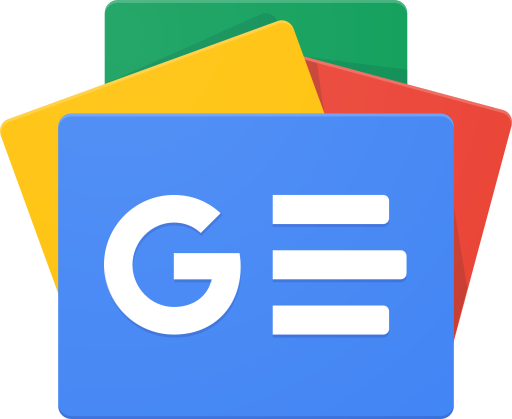 Follow Google News to get the latest Neoteric IT news
Almost all government services can now be completed online from home. Among them, the government of Bangladesh has now brought online the matter of GD or diary in the police station. This can be done through any app or website. Today I will discuss in detail the rules for doing GD online.
Many people are afraid of doing GD because there are thousands of legal tasks involved. Moreover, there is no end to the fear of the people of Bangladesh about the police. Besides, there are problems like lack of experience. So let's know how to do GD online and more details about solving this issue.
Rules for Online GD 2023:
First let's know a little about GD then it will be helpful to understand about doing GD online.
What is GD?
GD is the abbreviation of General Diary. 24-hour news is recorded in a diary in every police station and outpost in the country. As per rules, the diary is opened at eight o'clock in the morning every day and closed at eight o'clock the next morning. In fact it practically never stops. This diary records the various activities of the police station, such as issuing challans to the accused court, various details of the area, the entry and exit of senior officers of the police station.
Why GD is done:
The importance of GD is different for each person. People file GDs in the police station when incidents occur which are not actionable at the police station. Again, if someone is intimidated or for any other reason, a person feels insecure or fears some kind of crime, then he can also commit GD. Also loss of any necessary documents, passports, identity cards, check books or important documents; Information relating to gangs, drug addicts or criminals; Unlawful assembly likely to disturb public order; Employing housekeepers, janitors, night watchmen or running away; Anyone can make a GD at the police station with information related to new or old tenants and complaints related to various problems of expatriates. After making the GD or diary, the police take necessary action. Investigate if necessary, Apart from providing security, if the matter of GD is litigable, the police files a case. GD is very important for getting legal help. Sometimes GD is considered as evidence in court too.
What is required to do GD online?
It doesn't take much to complain to the police online i.e. GD. First you need to register using web portal or mobile apps. All that is required for this is:
You will need your National Identity Card or Voter ID Number/Birth Certificate Number or Passport Number.
An active mobile number
your picture
What are the advantages of doing GD online?
Nowadays it is more convenient to do GD online from anywhere than to go to the police station. We can do GD very easily through mobile apps or web portal of Bangladesh Police. The biggest advantage of online GD is that you can easily report your complaint to the police from anywhere. You can know the latest status of the complaint i.e. you can track it. The Investigating Officer of your complaint can communicate with it online and send a digital copy to anyone along with downloading your complaint online.
Know how to GD offline and online:
Rules for doing GD offline or going to police station for GD:
You can do GD by going to police station. The duty officer of the police station registered the GD. In this case he recorded various information including GD number in a diary. Two copies of GD are made. One is kept at the police station and the other is given the necessary signature and seal by writing the GD number. It has to be saved for future. A number is given for each GD, so no one can do GD by showing previous date through any illegal process.
The complainant can write the GD in his own hand, and if necessary, the police officer also writes it.
Now suppose you lost something, in this case a sample of what the GD will look like is given below. If the mobile phone SIM, test certificate, land deed etc. are lost, the relevant authorities ask for the GD of the lost news to retrieve all those documents, so in those cases the GD of the lost news has to be applied to the authorities with that GD number.
Here is a sample gd of loss of certificate:
along with

Officer-in-Charge

………. police station

Chittagong




Subject: Application to take necessary action by registering news diary of loss of SSC certificate.




sir,

I the undersigned appear at your police station and inform in writing that my SSC examination certificate was lost from a photocopying shop on the side road of Dhaka College at approximately 11 am today.

In such a situation, I request you to take necessary action by recording the matter of loss in diary.




Certificate Details:

Exam Name… Academic Year… Registration No… Roll No…




Submitter Name…

Address…

phone…
Rules for doing GD online at home:
You can easily do GD online not only at home but from anywhere in the country. There are two methods for this, one is to visit the website and the other is to use the mobile app. Here I am showing the rules for doing GD in both the methods.
How to do GD using Online GD website?
First you open any internet browser and enter this link http://gd.police.gov.bd.
First click on the registration button from the top menu.
Now enter your national identity card number or birth certificate number or passport number.
Then enter your current address.
Now you have to take live pictures.
Then you have to give your active mobile number and then use this number as username and provide email (if any) and password.
An OTP code will be sent to your given mobile number via SMS to confirm your identity. Enter the OTP code correctly in the given space. Now your registration will be complete.
If the registration is completed correctly, login on the login page with the mobile number provided by you and the password provided earlier in the user room.
When you go to the online GD application, you will see several options. In making a complaint select the type of complaint and what you have lost or found and select the district in which police station you want to GD and enter the time and place of the incident and click on the "Next" step button.
Now write more details about your current address and event. If there are any documents related to the complaint, attach them and submit by clicking the submit button. If there is any problem in filling the form, solve it by clicking on the edit button.
If everything is OK then submit the complaint by clicking submit button. Once the application is completed, you will know the latest status of your complaint by logging in later.
Rules for GD through Mobile App:
Online GD Mobile App is the mobile version of Online GD website. If you want to do GD through mobile app, first install online GD mobile app from play store. Online GD Mobile App Play Store Link: https://play.google.com/store/apps/details?id=com.opus_bd.lostandfound
First you need to register. If you have already registered online, then login with mobile number and password. And if you have not registered, then complete the registration by clicking on the registration button.
We have to register on the mobile app in the same way as we have registered on the website. Then log in and submit the complaint in the same manner.
So this was our detailed discussion about the rules of doing GD online , I hope I have informed you correctly. If you have any more questions about this, we have a comment box.
Thanks for read the post. You can also read the article in bangla - online-gd
You are indeed a valued reader of Neoteric IT. Thank you so much for reading Online GD Rules 2023 - online gd article. Please let us know how you feel after reading this article.