Best 20 places to visit in Bangladesh | Best places to visit
Top 20 places to visit in Bangladesh Top 20 places are discussed in detailBest 20 places to visit in Bangladesh - Best places to visit .
Hello dear guest - Welcome to Neoteric IT . You have come to Neoteric IT for information about Best 20 places to visit in Bangladesh | Best places to visit Today I will conclude this article by discussing Best 20 places to visit in Bangladesh | Best places to visit in detail. Search Google to know more about Best 20 places to visit in Bangladesh | Best places to visit write Best 20 places to visit in Bangladesh | Best places to visit or click here NeotericIT.com for visit. See the page Table of content for know the main topic of this article. Web story and AMP Version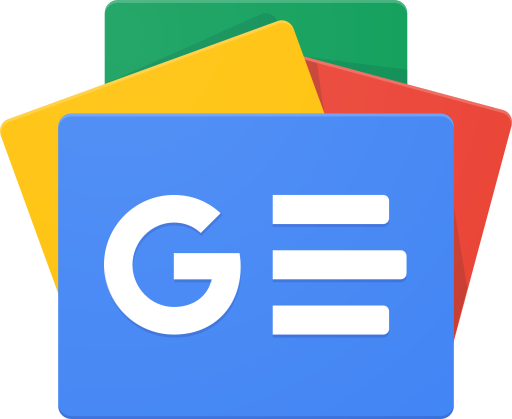 Follow Google News to get the latest Neoteric IT news
Bangladesh, a country located in South Asia, is known for its rich cultural heritage, natural beauty and warm hospitality. Despite being a relatively small country, it offers a variety of attractions that cater to all types of travelers. From bustling cities to serene countryside, historical monuments to breathtaking landscapes, Bangladesh has something for everyone. In this article, we'll explore the top 20 places to visit in Bangladesh, highlight their unique features and why they should be on your travel itinerary.
Best 20 places to visit in Bangladesh - Best places to visit - NeotericIT.com
Dhaka:
The capital city of Bangladesh, Dhaka, is a vibrant metropolis that seamlessly blends modernity with tradition. It is home to numerous historical sites including Lalbagh Fort, Ahsan Manzil and Jatiya Sangsad Bhavan. The bustling streets of Old Dhaka offer a glimpse of the city's rich cultural heritage, while modern shopping malls and restaurants offer a taste of contemporary urban life.
Sundarbans:
Located in the southwestern region of Bangladesh, the Sundarbans are the world's largest mangrove forest and a UNESCO World Heritage Site. This unique ecosystem is home to the Royal Bengal Tiger, as well as a variety of flora and fauna. Exploring the Sundarbans by boat allows visitors to see its natural beauty up close and personal.
Cox's Bazar:
Cox's Bazar is famous for the world's longest continuous sandy beach stretching over 120 km. Pristine beaches, clear blue waters and stunning sunsets make it a popular tourist destination. Apart from relaxing on the beach, visitors can also explore nearby attractions such as Himachari National Park and Ramute Buddhist Temple.
Saint Martin Island:
St. Martin Island, located in the Bay of Bengal, is a small tropical paradise known for its crystal-clear waters and coral reefs. It offers a tranquil escape from the hustle and bustle of city life with opportunities for snorkeling, scuba diving and enjoying the natural surroundings in general.
Sundarbans National Park:
A part of the Greater Sundarbans mangrove forest, Sundarbans National Park is a designated wildlife sanctuary. It is home to several endangered species, including the Royal Bengal tiger, saltwater crocodile and Indian python. Exploring the park's dense forests and waterways is an unforgettable experience for nature lovers and wildlife enthusiasts.
Sylhet:
Sylhet, located in the northeastern region of Bangladesh, is known for its lush tea gardens, rolling hills and beautiful waterfalls. The natural beauty of the region can be best experienced by visiting places like Jaflong, Ratargul Swamp Forest and Madhavkund Falls. Sylhet is also famous for spiritual places including Shahjalal Shrine and Sri Chaitanya Dev Temple.
Clay:
Rangamati, located in Chittagong Hill Tracts, is a picturesque district known for its serene lakes, tribal villages and scenic views. Surrounded by green hills, Kaptai Lake offers boat trips and stunning scenery. The tribal communities of Rangamati offer a unique cultural experience with their traditional lifestyle and handicrafts.
Bandarban:
Another district of Chittagong Hill Tracts, Bandarban is famous for its rugged hills, deep valleys and diverse ethnic communities. Trekking enthusiasts can explore Bangladesh's highest peak, Keokradong, while nature lovers can visit attractions like the Nilgiris and Baga Lake. The Golden Temple, a Buddhist monastery, is also worth a visit.
Paharpur Buddhist Monastery:
Paharpur Buddhist Monastery in Naogaon district is a UNESCO World Heritage Site and one of the most important sites in Bangladesh. It was a famous center of Buddhist learning before the 8th century. The site's impressive ruins and museum provide insight into the country's ancient Buddhist heritage.
Chittagong:
Chittagong, the second largest city in Bangladesh, is a busy port city with a rich history. It offers a mix of cultural, historical and natural attractions. Ethnological Museum, Foy's Lake and Bayezid Bostami Shrine are popular tourist spots. Chittagong is also the gateway to the beautiful Cox's Bazar and Chittagong Hill Tracts.
Puthia Temple Complex:
The Puthia Temple Complex in Rajshahi is a collection of historic Hindu temples dating back to the 16th century. The complex displays a unique blend of architectural styles including terracotta decoration and intricate carvings. The largest temple, the Shiva temple, is a must-see for its grandeur and impressive craftsmanship. Exploring the complex allows visitors to appreciate the rich cultural and religious heritage of Bangladesh.
Kuakata:
Kuakata, located on the southern coast of Bangladesh, is a quiet beach town known for its picturesque views of both sunrise and sunset over the Bay of Bengal. Pristine beaches stretch for miles, offering leisurely walks, swimming and sunbathing. Kuakata's unique feature is that it is one of the few places in the world where you can see both the sunrise and sunset over the ocean.
Barisal:
Barisal, often called the "Venice of Bengal", is a city characterized by an intricate network of canals and waterways. Exploring the city by boat is a delightful experience as you navigate through the floating markets and observe the daily life of the locals. Barisal is also known for its vibrant rural culture, traditional arts and delicious local cuisine.
Mahasthangarh:
Mahasthangarh, located in Bogra district, is an ancient site dating back to the 3rd century BC. It is considered one of the oldest urban centers in Bangladesh and gives a glimpse of the country's rich historical past. Visitors can explore the ruins of the ancient city, visit museums displaying artifacts from different periods, and climb the citadel for panoramic views of the surrounding area.
Bagerhat:
Bagerhat, another UNESCO World Heritage Site, is a historic town famous for its collection of mosques from the Middle Ages. The most famous of them is the Sixty Domed Mosque, an architectural masterpiece built in the 15th century. The city site provides an insight into the history of the region and showcases the architectural splendor of the era.
Mymensingh:
Located in the northern part of Bangladesh, Mymensingh is known for its natural beauty and rural charm. The region has green fields, calm rivers and traditional villages. Visitors can explore Gauripur Zamindar Palace, a magnificent palace showcasing the glory of Zamindars (landlords) during the British colonial period. Mymensingh is also famous for its folk culture including traditional music, dance and art.
Sompur Mahavihar:
Located in Paharpur, Sompur Mahavihar is another UNESCO World Heritage Site and an important place in Bangladesh. It was once a famous Buddhist monastery complex dating back to the 8th century. The site's impressive ruins, including the original stupa and numerous cells, provide a glimpse of the country's ancient Buddhist heritage.
Lalbagh Fort:
Located in the heart of Dhaka, Lalbagh Fort is a historical monument that dates back to the 17th century. Built by Prince Azam, son of Mughal Emperor Aurangzeb, the fort displays a fusion of Mughal and Bengali architectural styles. Visitors can explore the fort's various structures, including mosques, mausoleums and visitor halls, while enjoying the peaceful surroundings of the surrounding gardens.
National Martyrs' Memorial:
The National Martyrs' Memorial at Savar, near Dhaka, is a monument dedicated to the martyrs who sacrificed their lives during the Bangladesh War of Independence in 1971. The unique design of the memorial resembles a flower petal and symbolizes the resilience and courage of Bangladeshis. Human visitors can pay their respects at the memorial and learn about the country's freedom struggle at the adjacent museum.
National Museum:
Dhaka's National Museum is the largest museum in Bangladesh and has an extensive collection of artifacts representing the country's history, culture and heritage. The museum displays a wide range of exhibits including works of art by renowned Bangladeshi artists, ancient sculptures, traditional crafts and artifacts. It provides a comprehensive overview of the rich cultural diversity of Bangladesh.
Conclusion:
Bangladesh offers many attractions that cater to a variety of interests and preferences. From historical landmarks to natural wonders, from bustling cities to serene countryside, each destination on this list presents a unique experience that will captivate visitors. Whether you explore the vibrant streets of Dhaka, visit the mangrove forests of the Sundarbans or relax on the sandy beaches of Cox's Bazar, Bangladesh promises an unforgettable trip filled with cultural immersion, natural beauty and warm hospitality. So pack your bags and embark on an adventure to discover the enchanting beauty of Bangladesh.
Thanks for read the post. You can also read the article in bangla - best-places-to-visit
You are indeed a valued reader of Neoteric IT. Thank you so much for reading Best 20 places to visit in Bangladesh | Best places to visit article. Please let us know how you feel after reading this article.